Our newest yarns have just arrived and this time we have something quite different from our other ranges, two beautiful hand spun yarns!
Meet Marshmallow Hand Spun: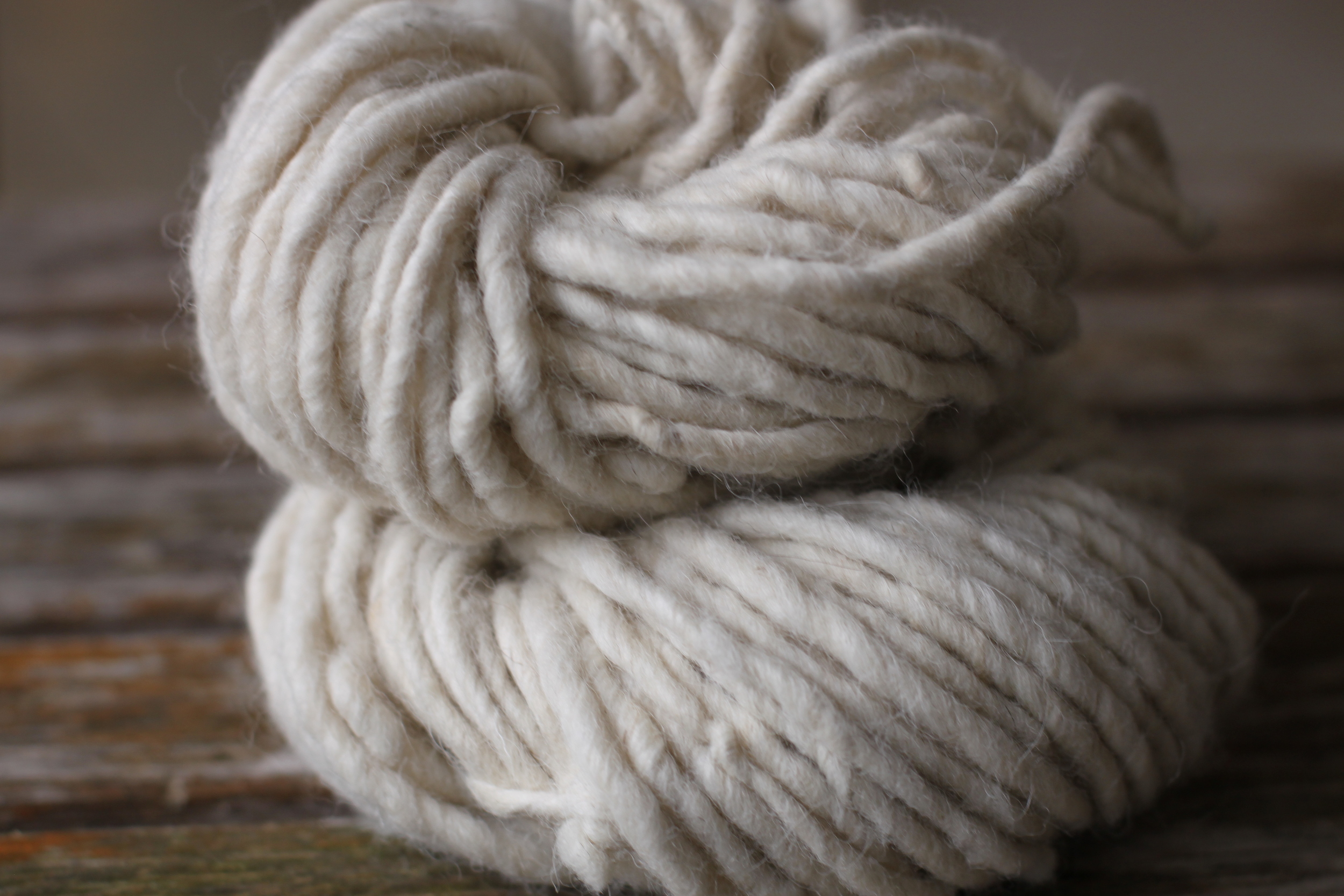 We are really excited about these two new yarns, hand spun in the highland communities of Puno, the main Alpaca producing region of Peru.
The women living in communities of Alpaca shepherds have a long history of traditional textile skills going back generations including hand spinning, which the program helps to preserve.
Combining their skills with modern yarn designs has created these beautiful hand spun yarns which are not only wonderful to dye and knit with but also provide these small highland communities with more trade, enabling them to maintain their way of life as it has been for generations. By supporting this program we are helping to keep their skills alive and also the mountain villages themselves, where sheep and alpaca have been farmed for centuries, keeping families together by giving them the opportunity to earn money without having to move away from rural areas.
So, I guess you'd like to know a bit more about the yarns?
Marshmallow Hand Spun is a beautifully soft single ply super chunky yarn spun from 100% super fine alpaca, with approx. 40m per 100g skein, this yarn is lovely and squishy, perfect for cosy accessories! We can't stop petting this skein, it's so soft!
Spira Hand Spun is a single ply yarn with a wonderful texture, a little thinner than Marshmallow Hand Spun, with 50m per 100g skein. A mix of super fine alpaca and Peruvian Highland wool, this yarn has a very subtle variations in colour when dyed thanks to the way the two types of fibre take up the dye differently. We've got in three lovely shades for you to choose from in this yarn too! Two of the shades use white wool together with a different natural shade of alpaca fibre, and the third uses natural white:
We were so excited to see how these yarn dyed up and we've not been disappointed!
We particularly love the way the mid grey yarn dyes, it would be absolutely stunning dyed with jewel colours like teal, sapphire blue, purple or ruby (too many ideas and not enough time!). Grey yarns give a wonderful depth of colour when dyed, so don't be scared of trying them.